Bookkeeping

At Truly Accountants, we follow a dynamic approach to the necessary service of Bookkeeping. Times are changing, and so is the way accounting data is stored. Be it sales receipts, purchases, expenses, or bank transactions, detailed records are maintained for quick access.
We run thorough and accurate bookkeeping reports on a weekly, monthly and quarterly basis. This makes sure that when you, the client, are looking out for quick information about something, we'd be the ones in a position to offer it to you in a jiffy
Reconciliation Work
Reconciliation can turn out to be a time-consuming task. It holds the potential of dragging your entire account into rework, and hence needs to be dealt with in as meticulous a manner as possible. We do reconciliation of bank balances, purchase ledger control, and expenses analysis.
Our reconciliation experts are astute in this job, and can therefore assist you in a professional manner to do reconciliation for debtors, turnover, creditors, and anything for that matter that would need matching.
Our reconciliation service offers your account the consistency and accuracy you are looking for. We understand the implications even the smallest of mismatches can have, and hence deploy our best accountants to do the deed.
Personal Tax Return Processing
Tax returns can often be a tedious process, but it also is something that cannot be overlooked. Getting your tax returns processed requires you to minutely go through a heap of paperwork, and gather documentation at every step of the way.
With Truly Accountants, we cut the chase for you. Since our professionals are adept with the whole process, we manage to take care of the processing in a speedy manner. Our personal tax return processing professionals ensure that all your chasing and tracking activity is traced down perfectly. Based on the thorough information gathered, they will get back to you with a well-organized draft.
Payroll Processing
We, at Truly Accountants, would ease the task to timely salary disbursement for you by following a standard payroll process or even a more specialized variable payroll system to meet your needs. Not just that, but we also take over payroll processing queries on your end, so that at the end of every month, you can carry out your tasks without any disturbances.
Yearend Accounts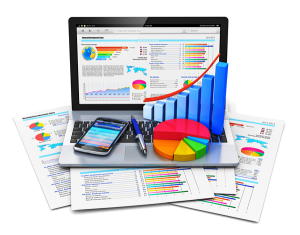 It has been noticed that a majority of the dread a Yearend account brings about results from the cluttered nature of the data that comes in. The task of keeping Yearend accounts, by itself, is not all that difficult. It is only the organization of data that takes a while.
Our data analysts at Truly Accountants are specialised in handling data organization right from scratch. This means that you would not have to rack your brain in cracking a faster way to get your Yearend accounts in order.
Time is valuable, and as a business-oriented person, you would understand it better than everyone. Why invest time and efforts into doing something when there are other, more important tasks awaiting your attention?
Filing Returns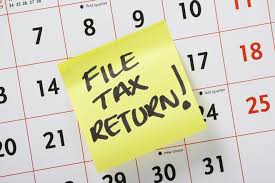 It has been noticed that finalizing filing returns and the processing of final reports along with the necessary acknowledgements take up a good 20 percent of the time spent on preparing returns. All this time could have been used a lot more productively.
When you pair up with us for getting your filing returns done, we help you file returns to HMRC thus saving you valuable time and efforts.
At Truly Accountants, we take of the following services that would make your life relatively easier:
VAT returns
P11D returns
CT600 Returns
Abbreviated Account
Tax Registrations
Companies House Notifications
Documents and Records management
Our team consisting of top organizational experts come up with better and more advanced means of documents and record management so that whenever you happen to need a document, irrespective of how long ago you may have accessed it, we will retrieve it for you in a span of seconds.
There may be a bunch of software out there for organizing and retrieving files systematically. However, our team of experts make sure that there is a definite and updated security perimeter around your documents at all times, which is something basic software cannot promise.
Accounting and Data Entry Services
Technology may have advanced incredibly, but the security and trust is the human touch we bring through our accounting and data entry services.  We toggle between key software that can eliminate all error, and provide you with accurate data entries and accounting logs.
We have a designated team for data entry services, who will make sure that all raw data is collected and sifted just the way you want it to be. You not only end up saving a lot of time, but you also find a definite amount of peace of mind, by partnering with us to take care of your accounting and data entry services.